Everything We Do Is Driven By Our Mission
Inspired by Christian faith, Bishop Sullivan Center shows God's love to people in financial hardship by providing food, help in finding jobs and other aid.
Beyond material assistance, Bishop Sullivan Center strives to build relationships between those who live in poverty and those who do not,
promoting mutual understanding and affirming the dignity of all.
Working in service of that mission, we are making a difference in our community.
Our History
Bishop Sullivan Center was created in 1972 under the name of Cooperative Social Services. Three Catholic parishes in the Historic Northeast area of Kansas City, Missouri, created the Center in response to the growing number of their neighbors in financial hardship. In 1994, it was named after Bishop John Sullivan, a former bishop of the Kansas City-St. Joseph Catholic Diocese, who was particularly concerned about and dedicated to the poor.
Originally, the Center offered a food pantry and limited utility assistance to families in need. Since then, the Center's programs have evolved and expanded to meet the community's needs.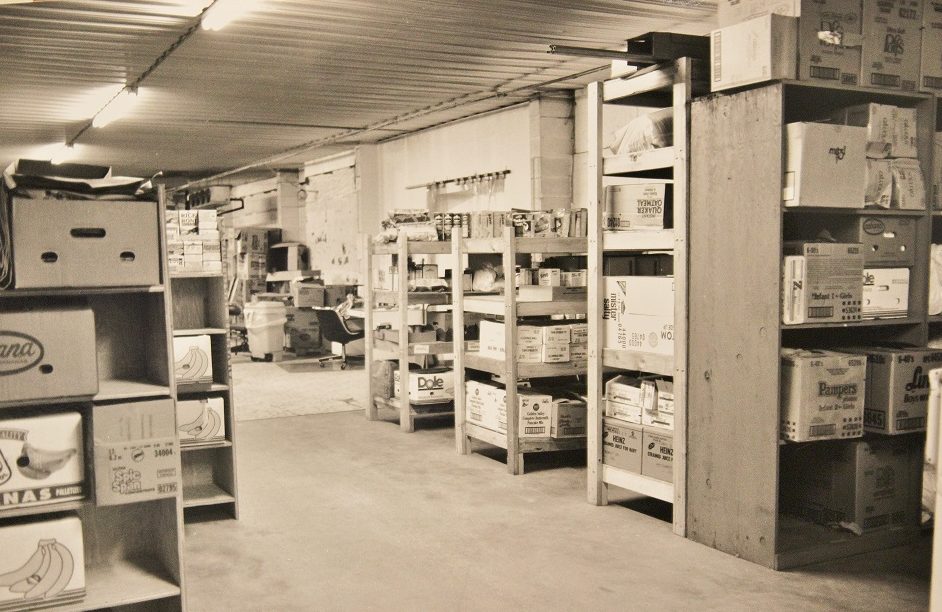 How We Serve
All of our programs support our three pillars: Food, Jobs, and Aid. We work to listen to the needs of our community and build, grow, and change programs to best help individuals in need. While the Center began with one food pantry, it has expanded to two locations with multiple programs including One City Café, Employment Services, household assistance, a clothes closet, Access KC (formerly KC Medicine Cabinet), and more.  Learn about each of these programs, explore ways to get involved, or get assistance.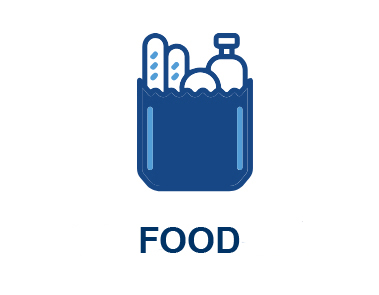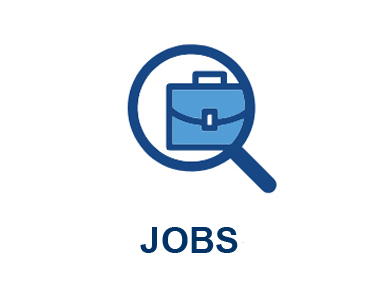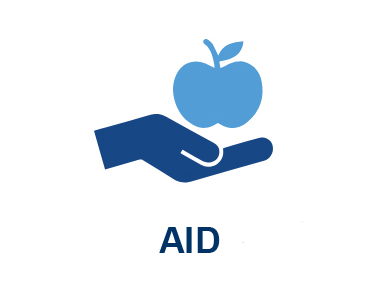 Where We Serve
Bishop Sullivan Center serves the Kansas City Metro Area from two locations to provide access to as many people as possible. See maps and contact information on our Contact Us page.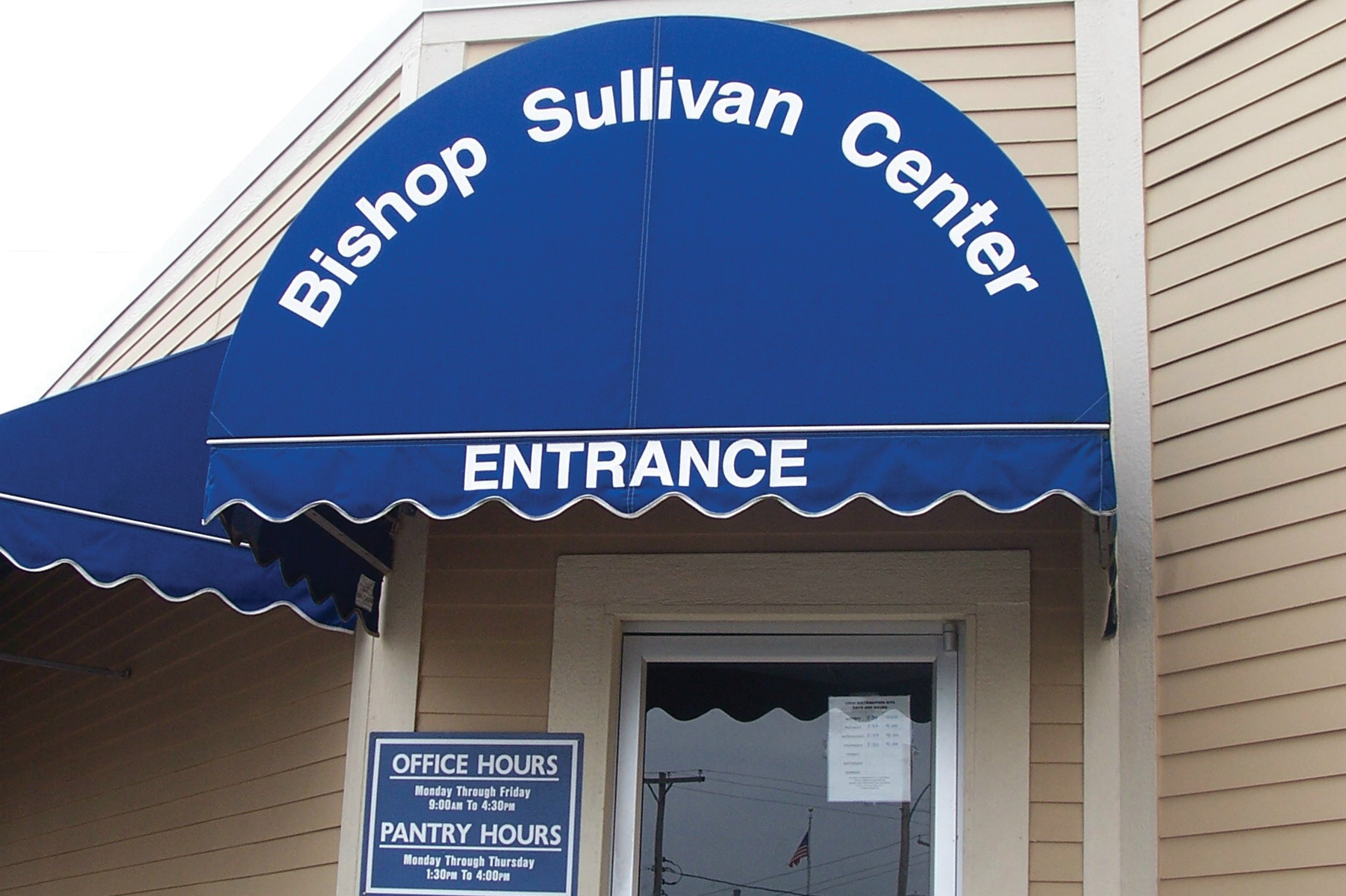 Historic Northeast
Our location at 6435 Truman Rd. was the first of our current locations. It houses many of our programs and serves as our administrative office.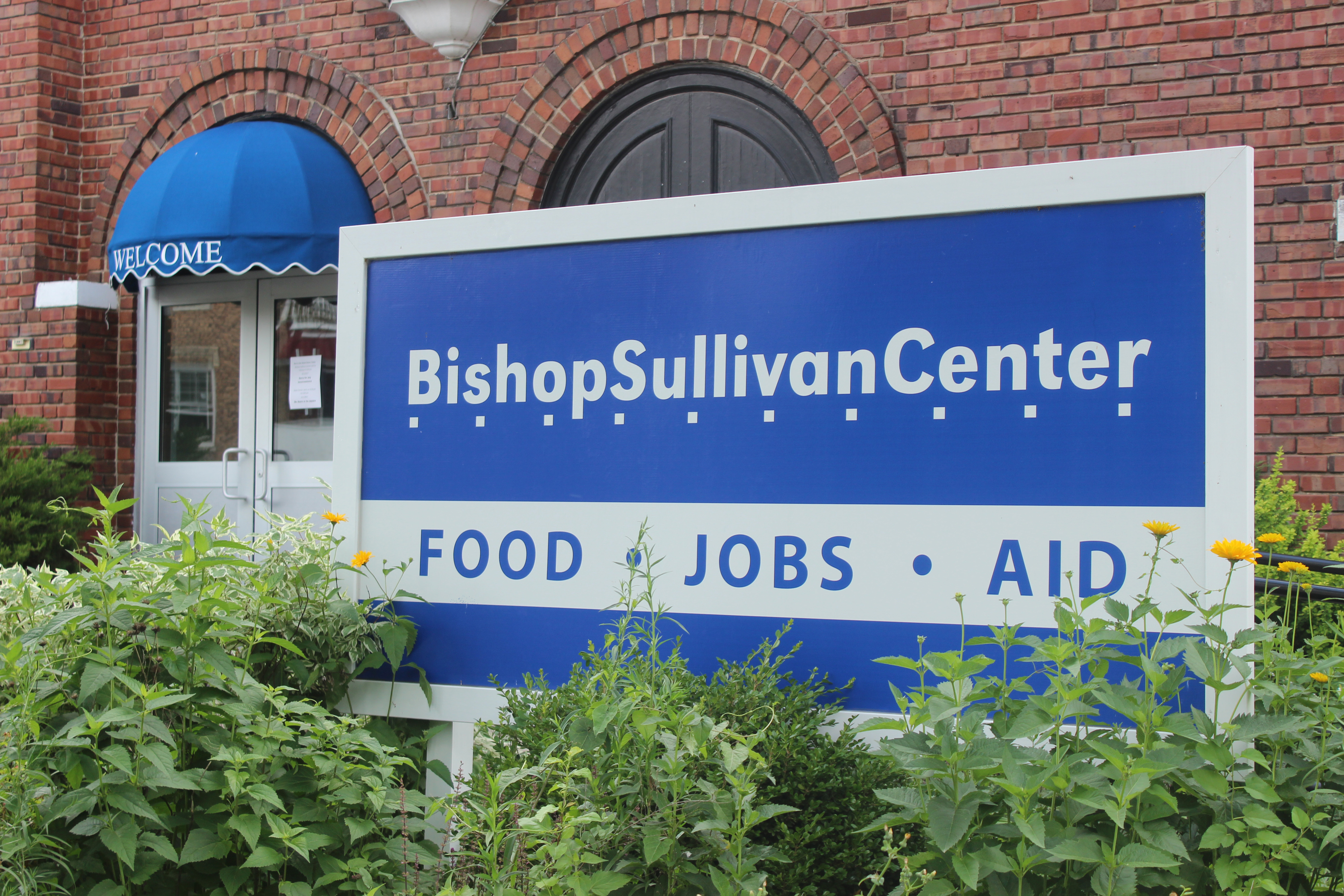 Midtown
Our next site, located at 3936 Troost Ave., was known by many as St. James Place. It has since been renamed as Bishop Sullivan Center and is home to many of our services and One City Café.
Volunteer
Volunteers are vital in keeping our programs running successfully. With your help, we can provide our community with Food, Jobs, and Aid.
Get Help
Could you or someone you know benefit from our services? Get to know our programs and what help they can provide. 
Donate
Your support makes Bishop Sullivan Center's mission possible. Financial gifts can be designated to support Food, Jobs, or Aid.
Get Involved
Explore ways to get involved with Bishop Sullivan Center through internships, donation drives, our annual auction, and more.
Documents
We are committed to fiscal responsibility in our efforts to serve our community. For the sake of transparency, below are our financial statements and Forms 990 from the past five years.